Guided tours of the castle and park
For visitors to the Schlosscafé im Palmenhaus, Schlosspark Nymphenburg offers an oasis of relaxation, enjoyment and Munich's history. Nevertheless, it is centrally located and easy to reach, which is very attractive for many visitors, tourists and companies. For conferences, business events and corporate events, the Schlosscafé in the Schlosspark Nymphenburg is therefore a real insider tip.
The garden requires careful and respectful handling, just like a picture in a museum! Or would you come up with the idea of ​​touching the valuable oil paintings in the museum with dirty hands and damaging them irrevocably?
Theme tours in the Nymphenburg
Palace complex
Let yourself be led into the royal past,
present and future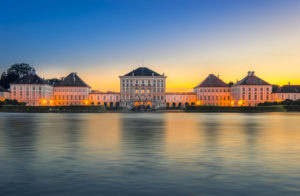 A romantic gondola ride in Munich
Let yourself be enchanted by the romantic
gondolas, like the former courtly society
of the spa guides of Bavaria.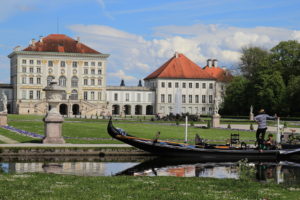 Visit us at the Schlosscafé im Palmenhaus and enjoy the royal ambience.
Are you planning a corporate event or a private event?
Then take a look at the following historical halls, where we can plan an event with you: