Address
Directions & Parking
Please enter into the
navigation system:
•
POST ADRESSE:
SCHLOSSCAFÉ IM PALMENHAUS
Schloss Nymphenburg
Entrance 43
80638 Munich
Tel.: (089) 17 53 09
Fax: (089) 17 44 40
E-Mail: info@palmenhaus.de
For a reservation for more than 10 people, please use the inquiry form at the end.
For a reservation for more than 10 guests,
please use this form:

Monday & Tuesday rest day
♥
Self-service milk house:
Tuesday – Friday 12.00 p.m. – 5.30 p.m
♥
Nymphenburg Sausage Barons:
Saturday & Sunday 11.30 a.m. – 6.00 p.m
weekdays depending on the weather in the afternoon
♥
Our table service dining cafe has
(except for closed events)
open:
Thursday and Friday 11.00 a.m. – 5.30 p.m
Saturday, Sunday and public holidays 10 a.m. to 6 p.m
♥
Early reservation is recommended.
And, moreover, for closed
Events with a minimum turnover
(depends on the number of guests)
also Monday-Thursday, and every evening
♥
public holidays
23. & 24.12. CLOSED
25. & 26.12. Open 11am-6pm
31.12. Open 10am-4pm
01.01. open from 11.00 a.m. to 6.00 p.m
06.01. open from 10 a.m. to 6 p.m
♥
winter closing time:
08.01-29.02.2024
The Palmenhaus Feelgoodmanagers are happy to welcome you to consultation appointments Tuesday to Sunday between 10 a.m. and 4 p.m.
We are available for you 24/7 via a lovely email to info@palmenhaus.de
A feast. An artwork.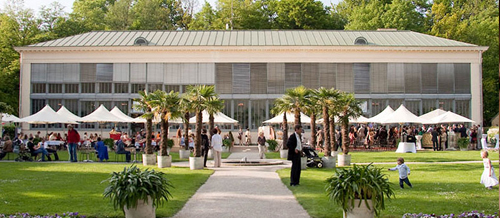 The Palm House is located in the baroque garden of the Nymphenburg Palace Park in Munich. With us you can celebrate day and night, inside and outside, short and long, small and large, whatever there is to celebrate: barbecue, wedding, baptism, communion, confirmation, birthday, anniversary, diploma, company party, seminar, conference , workshop, presentation, press conference, funeral service and much more.
❈
Sustainable & Regional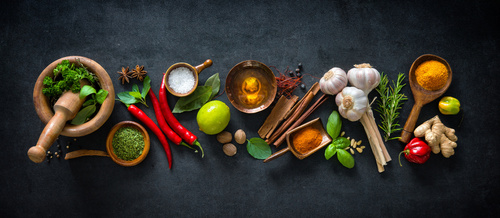 With culinary recipes from all over the world, regional products and sustainable organisation, combined in a unique and incomparable ambience, our entire Palmenhaus team will spoil you with competence, experience and great enthusiasm.
In addition, the Nymphenburg Palace Park offers two other exclusive event locations with the Iron House and the Hubertus Hall complex.
❈