We inform you daily on our website, Instagram and Facebook:


This year we celebrate our 40th anniversary with you.
Every month we give away a little something on our Facebook profile.
1980
The Schmidbauer family runs the event location
and the restaurant in this beautiful
environment since 1980 and has been
a passionate host in Munich for five
generations.
1820
The building is one of three greenhouses, that
King Max I. had built by the ingenious
garden architect F.L. Sckell in 1820.
1830
the iron stoves built by Sckell,
were replaced by the first
hot water heating in Germany.
Family Trott Schmidbauer Kruse
Josef – Anna – Paulina – Claudia – Lucy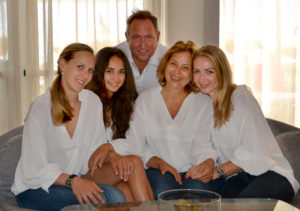 "Our philosophy: a celebration – a work of art – always
What remains: lasting enjoyment of the experience. "
Josef Schmidbauer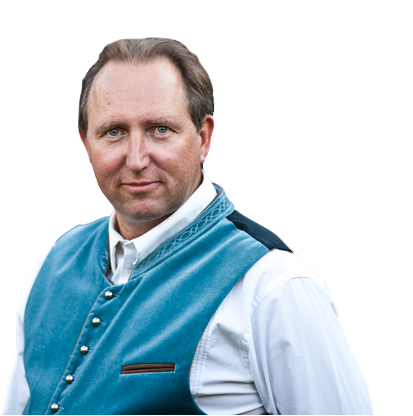 "Creating flavor combinations that appeal to our guests –
creating memories and enjoyment, that is our passion. "
Josef A. Schmidbauer
Opening hours
Tuesday – Friday
11 am – 6 pm
(warm cuisine: 11 am – 3.30 pm;
breakfast: 11 am – 2 pm)
Saturday & Sunday
10am – 6pm
(warm cuisine: 11 am- 3.30pm;
breakfast: 10 am – 2 pm)
Monday
If a public holiday falls on a Monday, the restaurant is open (for example, Easter Monday, Whit Monday, etc.)
Opening hours in the Christmas holidays:
23. & 24.12.2020 closed
25. & 26.12.2020 11:00 am - 6:00 pm
31.12.2020 10.00 am - 4:00 pm
01.01.2021 11.00 am - 18.00 pm
04.01.2021 closed
06.01.2021 10:00 - 18:00
Winter closing time:
07.01.- 26.02.2021 
Our office is open Mondays to Fridays from 10 am - 5 pm
Book now for your next visit:
+49 89 175309
EVENTLOCATION
In addition, we open daily for your private event.
Time: 8 am- 3 am
Except during our winter closing time.
"NYMPHENBURGER WÜRSCHTLBARONE"
aka BBQ CONNECTION
– 2020 & 2021 –
Cabin with homemade Feuerzangenbowle
and grill sausages from the charcoal grill!
From 13.11.2020 to Mid- March 2021
always on Saturdays, Sundays and public holidays
11.30 a.m. – 5.30 p.m., weather permitting.
The sausage barons can be opened as part of a special opening
starting with 30 people and more can be booked individually
(also on weekdays and Saturdays)
CLOSED DURING WINTER HOLIDAYS
07.01.-26.02. 2021
–
From 27.02.2021 regular opening hours
DOGS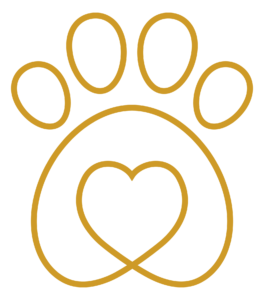 Your best friend is welcome in our restaurant.
On the way to us – in the park –
he needs to be on the leash.
GALLERY
We do not leave anything to chance
Let yourself be enchanted in the
romantic gondola, like the formerly courtly society
of the Kurfüsten of Bavaria.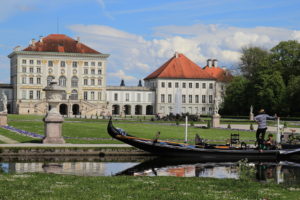 GUEST BOOK
Read what other visitors think about our hospitality
"Great food in a royal setting"

We were for lunch in the castle café in the Palm House and could sit outside in great weather. The menu is pleasingly inventive, our food tasted excellent and we were served friendly and fast. You are sitting in beautiful surroundings. We will come back.
"Super nice café with friendly service."

Absolutely recommended location. The food was delicious, the portions large! High quality products were used and everything was done very appettitlich.
A reservation is urgently needed, since there, by the proximity to the castle Nymphenburg, of course, many tourists look over. The cafe has an indoor and outdoor area. The service was great too.
"Unforgettable dream wedding in the Palmenhaus."

You can tell the management and the team their many years of experience and we felt at any time before like the party itself in good hands.
We'll be back - there are other moments in life that want to be celebrated 🙂 Thank you very much for making our day so beautiful!