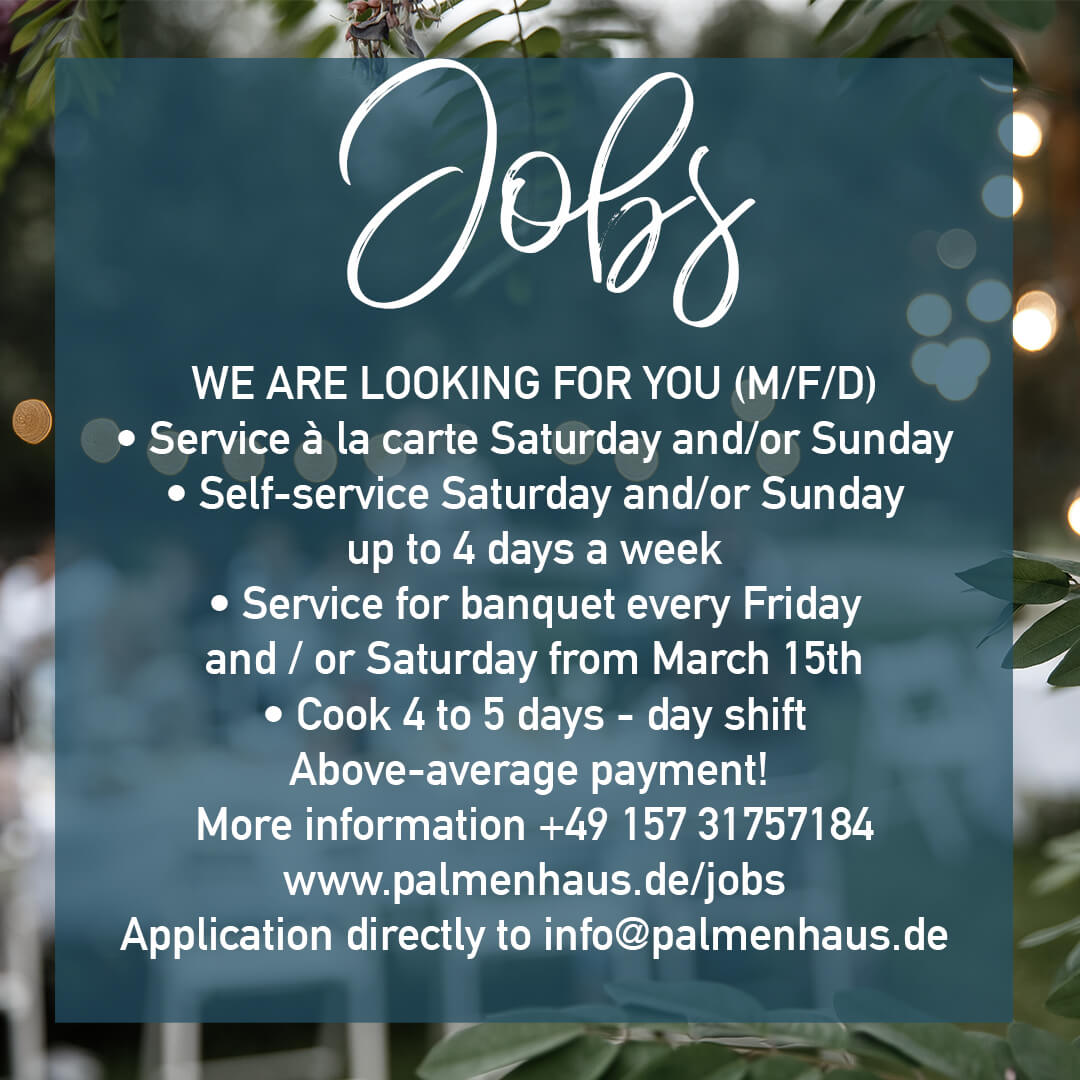 opening hours
Monday & Tuesday rest day
♥
Self-service kiosk: Tuesday – Friday, 12.00 p.m. – 5.30 p.m
♥
Nymphenburg Sausage Barons:
Saturday & Sunday 11.30 a.m. – 6.00 p.m
weekdays depending on the weather in the afternoon
♥
Our table service dining café has
(except for closed events)
open:
Thursday and Friday 11.00 a.m. – 5.30 p.m
Saturday, Sunday and public holidays 10 a.m. to 6 p.m
♥
Early reservation is recommended.
And beyond that for private events
with minimum turnover (depends on the number of guests)
also Monday-Thursday, and every evening
♥
public holidays
23. & 24.12. CLOSED | 25. & 26.12. Open 11am-6pm
31.12., Open 10am-4pm | 01.01., open from 11.00 a.m. to 6.00 p.m. | 06.01., open from 10 a.m. to 6 p.m
♥
winter closing time:
08.01-29.02.2024
The Palmenhaus Feelgoodmanagers are happy to welcome you to consultation appointments Tuesday to Sunday between 10 a.m. and 4 p.m.
We are available for you 24/7 via a lovely email to info@palmenhaus.de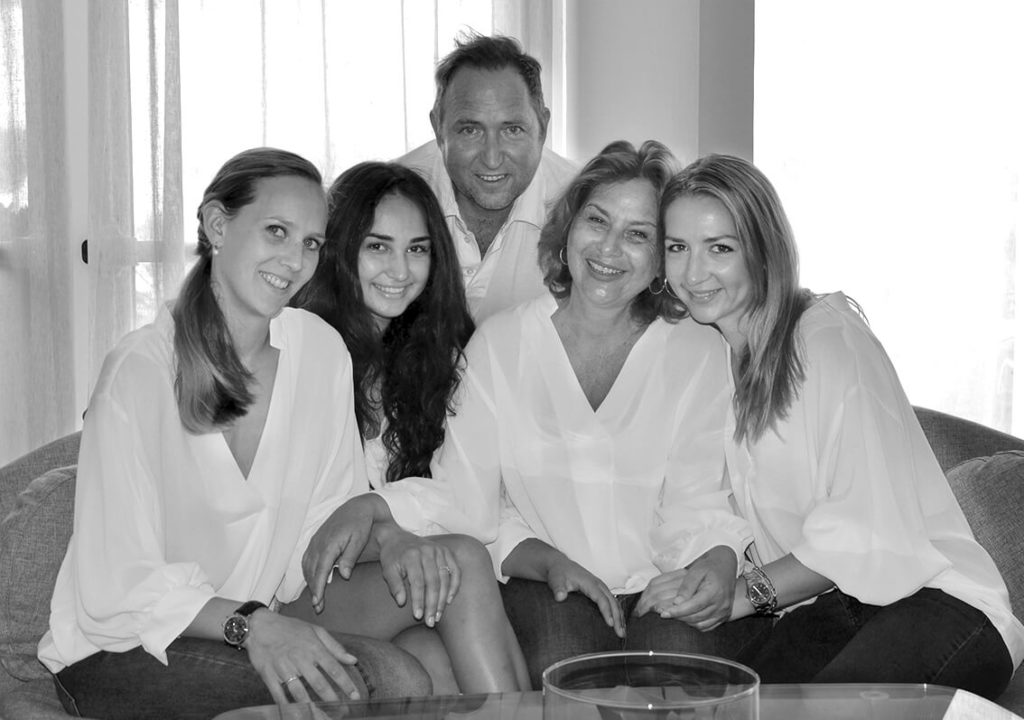 Welcome to Palmenhaus!
The Schmidbauer family has been running the Schlosscafé im Palmenhaus for over 41 years.
The building is one of three greenhouses built by King Max I by the brilliant garden architect F.L. Sckell built in 1820.
The Schmidbauer family has been running the event location Schlosscafé im Palmenhaus and the restaurant in this beautiful setting in the Nymphenburg Palace Park since 1980 and has been a passionate host family in Munich for five generations.
The Trott Schmidbauer Kudack family
Josef – Anna – Paulina – Claudia – Lucy
Your host family since 1980

Sustainable
It is not just since yesterday that we have been trying to work in a sustainable and resource-saving manner. Read here what we are already implementing!